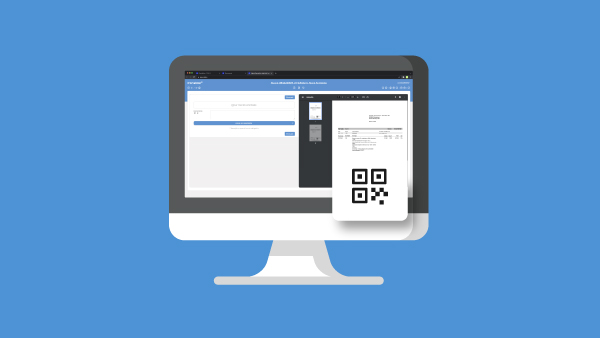 iPortalDoc's integrated OCR extracts information from QR codes in transactional documents. The system then uses this information to automatically categorize and insert these documents in the Document and Process Management Solution.
As of the start of the year, invoices and other fiscal documents in Portugal must contain a QR code. Yet another step towards the digital transformation of the complex fiscal field.
iPortalDoc's OCR extracts data from the QR Code. This data include TIN (for both parties), document type, date, tax base, VAT, etc. This metadata is then used to automatically categorize and insert the document in the Solution.
As such, iPortalDoc will not only ensure companies follow invoicing regulation, but will also archive and categorize digital documents. With iPortalDoc, these financial processes, that require documents to be associated, approved and sent, can be managed in a dematerialized and centralized way.
With ERP integration via WebServices, iPortalDoc allows for the automatic issuing of invoices in the ERP.