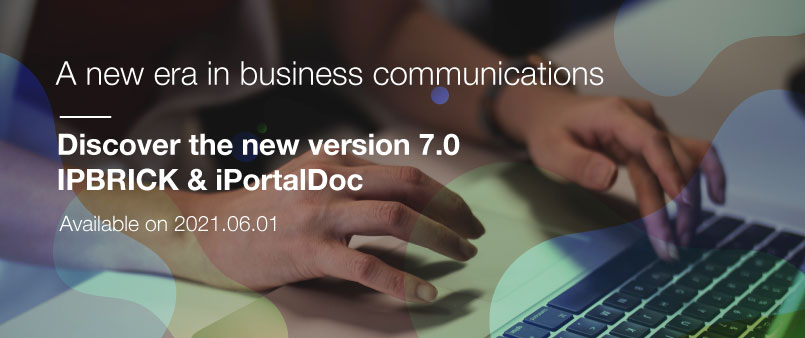 Miguel Ramalhão, CPO of IPBRICK, explains that "in version 7.0 of IPBRICK, developments were carried out in order to increase the simplicity of the provision of IPBRICK solutions in the Cloud". Another highlight is a Voicebots solution, which "will help companies/organizations to optimize the flow of calls, using Artificial Intelligence techniques".
As for IPBRICK.CAFE, the responsible highlights the new design and more tools to simplify communication and exchange of information between companies and employees. In addition to the existing, but improved, integration with Unified Communications (Voice, Videoconference, and Professional Chat), the highlight goes to the "channels" functionality, whose objective is to reduce the exchange of emails, by centralizing and streamlining the exchange of information".
As for iPortalDoc, version 7.0 of the Document and Process Management Solution marks a turning point. The CPO of iPortalDoc, Telma Salgueiro, says that "one of the most evident changes is in the redesign of the solution" and believes that "for those who are familiar with iPortalDoc, this new version will be a huge surprise". For the responsible, "iPortalDoc users have always understood its importance for the Digital Transformation of business processes, but sometimes they found it complex". Telma Salgueiro assures that "this was one of the main concerns in the development of this new version which, with a new organization of the different areas, makes the solution more intuitive and easier to navigate".
Paulo Costa, CEO of IPBRICK, takes this day, in particular, to "thank customers and partners, and the entire community that supports the Brand, highlighting their fundamental role in the joint construction of this journey of innovation, which now culminates with the launch of these new ones. versions".