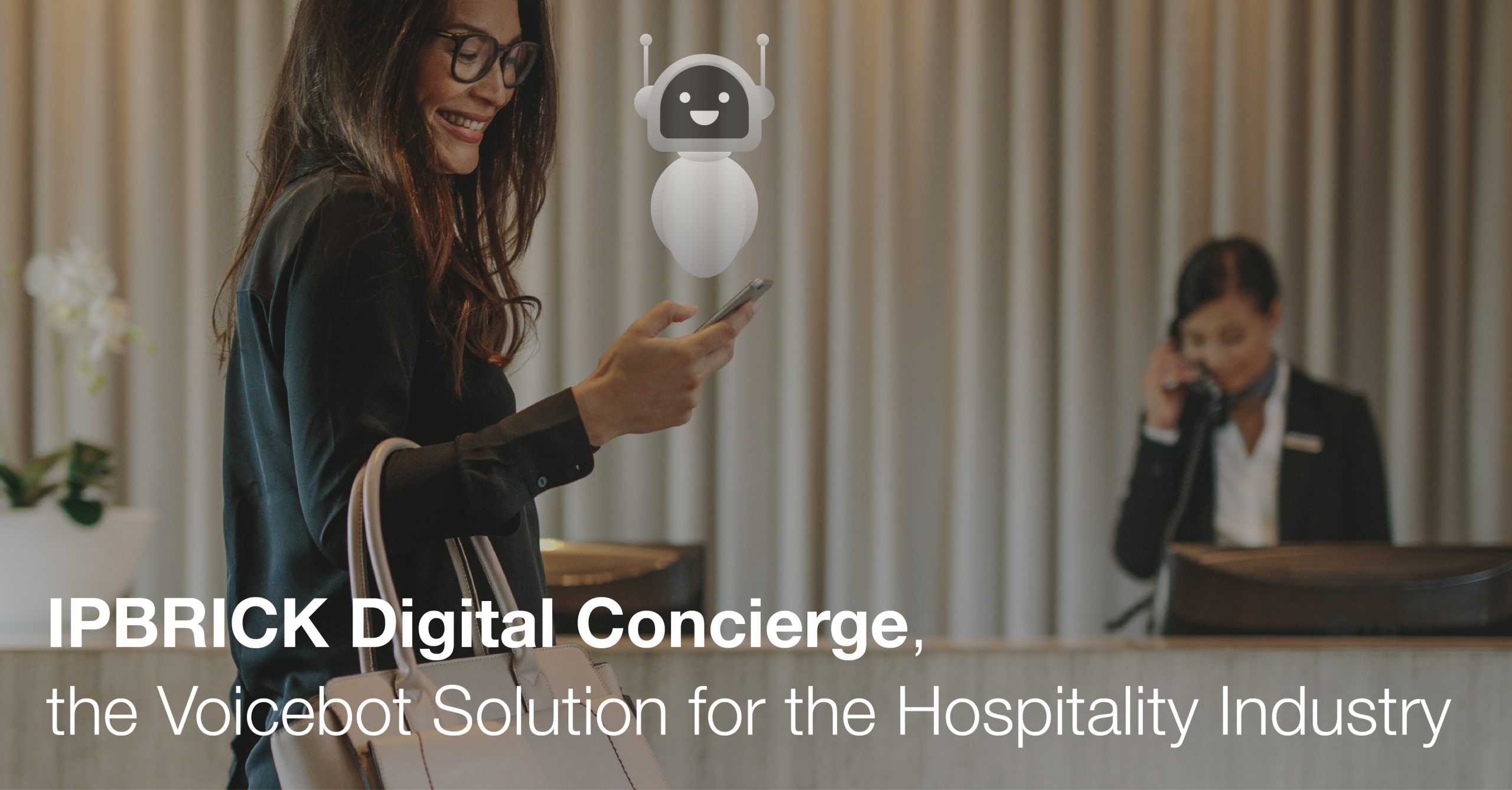 The room telephone, that symbolic item which was once used to make and receive calls, no longer serves that purpose. First, it began by having shortcut keys for the various services of the Hotel. Nowadays, it offers a Digital Concierge service, ready to provide immediate answers to guests' needs.
IPBRICK Digital Concierge offers a more effective and customized experience!
Guests' main needs and general requests are mapped in the IPBRICK Voicebot solution for the Hospitality Sector. Based on that information, it creates narratives, as close to reality as possible, that allow to provide immediate and customized answers to customers' requests.
There are several requests that can be handled by a Voicebot, such as: room service, book dinner, ask to replace towels or amenities, call a taxi, etc. If the Digital Concierge isn't able to provide an immediate answer, it forwards the guest's request to the respective department for handling. The goal is to direct guests' requests towards more specific areas and never to lose human contact, which is so important in the Hospitality sector.
IPBRICK Digital Concierge streamlines communication between guests and the hotel, making it more practical, efficient and customized, 24 hours a day, 365 days a year and without long waiting times.